About Us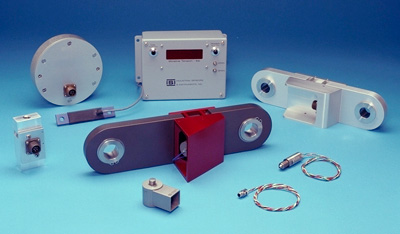 20 years of excellence in sensor design and manufacturing.
Industrial Sensors & Instruments was founded in 1983, in response to a demand for accurate, reliable and extremely rugged load cells, pressure transducers, and weight indicator systems. Although born out of the harsh environment of the oilfield, our sensors have been used in many industries including aerospace, construction, food processing, environmental and automotive. Our engineering staff has over 60 years combined experience in sensor design and manufacture.

Product Focus

ISI specializes in highly accurate and robust strain gauge sensor technology and has achieved stability in continuous operations to temperatures up to 500° F. Many configurations are available for our line of load cells, from standard tension links to load pins to S-type load cells. Whether your needs require the simple measurement of tension and compression or the measurement of strain on all three axes and all three moments simultaneously, ISI can do it. Our load cells are capable of measuring force from 0-200 lbs. to 0-1,500,000 lbs. or more. (Custom ranges may be provided if needed.)

Several configurations of our pressure transducers are also available. ISI offers transducers that range in pressure from 0-1,000 psi to 0-20,000 psi or more. In addition to our standard 17-4PH stainless steel transducers, ISI has accurate and less expensive aluminum units available. ISI also offers complete pressure and force measurement systems. The electronics are calibrated with the transducer in order to maximize accuracy, and a variety of analog and digital interfaces and displays are available to meet your needs. Custom design and engineering are also available.

Company History

1983
ISI founded to build state-of-the-art strain gauge sensors. Our first products were rugged pressure transducers for oilfield use.

2010
Entering our 28th year, ISI products are now the preferred solution in many of the world's most difficult environments.